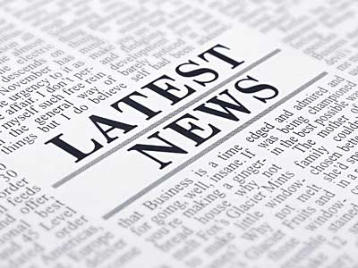 Listen to
GRAHAM BALLINGER
Leader of Wyre Forest District Council being interviewed on BBC News At One on the subject of the recent River Severn flood
Public Consultation
Council leader Councillor Graham Ballinger has said: "The council had been making progress on reducing the funding gap. In April this year, its general fund balances were up just over £1 million from the previous year and earmarked reserves were increased substantially to cover known liabilities."
But the council's financial position has become worse with government grant funding reducing over many years and the ongoing Covid-19 pandemic putting more pressure on our finances, with extra costs and lost income not being covered in full by additional government funding. We know we are going to have to make some big changes. "We cannot continue to provide the same number or quality of services we have in the past."
We are looking to reduce the number of priorities we have in our corporate plan and would like to hear which of our priorities the public feel is most important to them."
To fill out the survey before Thursday, December 10, visit wyreforestdc.gov.uk/budget2021.
With estimates that the council will run out of reserves by 2023 and in order to close a £2.7 million budget gap, decreasing the overall size of the council could see _
the council's workforce reduced

services shared with other councils

services outsourced to the private sector

the council headquarters at Wyre Forest House in Kidderminster sold

(though much of the building is already sub-let).
Tuesday, November 10th'scabinet meeting saw members of the Progressive Alliance agree to protect essential frontline services and, potentially, inaugurate money saving measures by _
commissioning a business case to dispose of all or part of Wyre Forest House

moving local assets and services to town councils.

ending the Community Leadership Fund

(councillors' allowances they can distribute to support local 'good causes')

–

and earn 'street cred' for themselves.

increasing the district council's part of the council tax bill by the maximum amount allowed

without it triggering a referendum

asking the Boundary Commission to review the number of councillors

(with a view to reducing the number, from 2027).
Anyway, please take this opportunity to respond to their plans and make your contribution.
Visit wyreforestdc.gov.uk/budget2021 – before Thursday, December 10th
People who live in glass houses .. just … shouldn't !
The Environment Agency is apparently examining proposals for permanent defences on the Wribben hall bank of the River Severn for more than 70 properties evacuated during floods caused by Storms Ciara and Dennis in February, with Upton-upon-Severn style flood defences which consist of a low brick wall with glass panels above and some demountable elements.
Plans are expected to cost in the region of £4.3 million but first must demonstrate that the property being protected is equal to, or greater than, the cost of the protection.
So worry, suffering, destitution don't count for much, then ?
Improved links
West Midlands Railway has revealed its new and improved trains which will serve Worcestershire commuters on the Snow Hill line, with facilities like free WiFi, USB seat power sockets, refreshed seating covers, and new carpets.
Carpets .. on the Kidderminster line .. you're joking !
During the past year, the company's Class 172 fleet has been going through an 'extensive upgrade programme' which has introduced a number of new features to the trains. "It's out with the old and in with the upgraded Class 172 fleet.
Green field sites
As legislation regarding local planning issues comes for parliamentary debate (White Paper), neighbours in Kinver are fighting a development of 40 houses – with a prospective further 144 on adjacent fields. This in a village which has already exceeded their requirement to provide additional housing.
One possibly 'cunning plan' by the company involved is labelling as 'affordable' smaller versions of the type of house they want to build – but at very little difference in retail price. Baldrick would be proud.
It's beginning to look a lot like Christmas .. .. !
A change comes to Universal Credit from Monday 16/11 which could change thousands of people's lives, after four single mums won a Court of Appeal case. Some 85,000 UC claimants could be affected by the change. The three judges ruled on June 22 that the "failure of the Secretary of State to ensure that the regulations cater for the phenomenon of 'non-banking day salary shift' is unlawful."
The Secretary of State for Work and Pensions had acted "irrationally and unlawfully" by making Universal Credit regulations fail to take into account that the dates on which monthly salaries are paid can vary due to weekends and bank holidays.
The DWP was ordered to fix the issue and, from November 16, the claimants who are paid twice in a month by their employer will not be penalised in the following payment (where usually, workers who are paid twice would have been flagged as 'over-earning' in the system – and therefore their following benefit would be reduced, sometimes even to zero).
Now, the new rules mean anyone who gets two salary payments in one month will no longer have the Universal Credit unfairly cut. The benefits system will now only register one payment for every one-month UC assessment period, to ensure people can't lose out. This is particularly timely with Christmas around the corner – bringing three bank holidays into swing, Christmas Day, December 28 in lieu of Boxing Day and New Year's Day.
Parking in Wyre Forest District Council car parks will be free after 3pm during the festive period.
Residents should only make essential journeys due to the new national restrictions being introduced from Thursday 5 November to Wednesday 2 December.
Non-essential shops will be closed with food shops, supermarkets, garden centres and certain other retailers providing essential goods and services remaining open.
The Christmas parking offer is running from Friday 20th November to Sunday 3rd January 2021.
November 2nd marks the start of Stourport Health and York House surgeries becoming the newly-formed Stourport Medical Centre in Dunley Road (but still operating from the two current buildings for the meantime).
This is 12 months earlier than planned since it has been "incredibly difficult" working from two different appointment systems, with staff split between the two sites to cover absences.
The staff of the new Stourport Medical Centre will come together once the build is completed in 2021, a year after they've "got it together" to deal with Covid.
Stourport Medical Centre developments
With the Stourport Health Centre and York House Medical Centre expecting to merge to form a new practice, their multi-million pound medical centre to replace two Stourport doctors' surgeries has taken an important step forward.
Planned to be up and running by spring 2021, the new centre will care for 21,500 patients and its facilities will feature 76 car parking spaces, electric car charging points and an on-site pharmacy.
Wyre Forest District Council has sold its land at Dunley Road for £300,000 to allow this state-of-the-art facility to get under way. The sale was agreed in July last year and a planning application for the new medical centre was approved by the Planning Committee in December.
"We have achieved market value for the land and will be able to use the receipt to invest in other worthwhile capital projects in the district – such as the council's Evergreen Investment Fund, which provides funding for future investment."
Councillor Fran Oborski, Wyre Forest's cabinet member for 'economic regeneration, planning and capital investments', said:
"I am delighted that the sale of the land has been completed and that Stourport will now be able to benefit from modern facilities for GPs and primary care, as Bewdley and Kidderminster have already done."
Location:
https://www.google.com/maps/place/Stourport-on-Severn/@52.3325729,-2.2891836,1285m/data=!3m1!1e3!4m5!3m4!1s0x48708b3c9f924aa7:0x9b42fc6bdf9cfa1!8m2!3d52.3417839!4d-2.277593
Planning details:
http://www.wyreforest.gov.uk/fastweb/detail.asp?AltRef=19/0565/FULL&Scroll=4&Nothing=3&Nothing=2&Nothing=1&ApplicationNumber=&AddressPrefix=Dunley+Road&Postcode=&CaseOfficer=&ParishName=&AreaTeam=&WardMember=&DateReceivedStart=&DateReceivedEnd=&DateDecidedStart=&DateDecidedEnd=&Locality=&AgentName=&ApplicantName=&ShowDecided=&DecisionLevel=&Sort1=FullAddressPrefix&Sort2=DateReceived+DESC_
____________________________________________________________________________________